Aly and Cuddlebunny are friends in real life and wanted an opportunity to explore the fetish world with a broader audience. Aly has been making content for some time and has her own content available on her site, alycatastrophie.com. Cuddlebunny loves sensations and food so we combined them so they could experience it with their friend Aly.
Aly and Cuddlebunny have a pre and post shoot interview. Aly's pronouns are she/her and Cuddlebunny's are They/Them

They both have size 8.5 feet.

Available 2023-04-18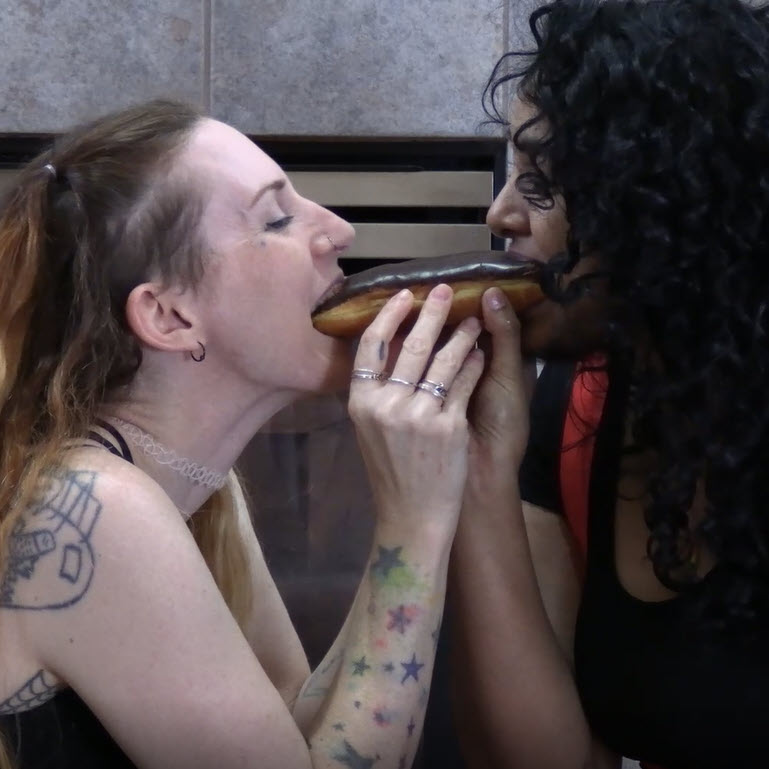 Cuddlebunny is all about food and what better way to experience food than with their best friend Aly. Watch as Aly and Cuddlebunny feed each other sweet treats such as cake, donuts, whipped cream, and cheese.
Available 2023-04-18
Aly likes whipped cream and wants to try it off of Cuddlebunny's feet and toes. This is the first time Cuddlebunny has had their feet worshiped and loved every minute of it, it brought them a great deal of pleasure. Aly enjoyed touching, kissing, sucking and licking Cuddlebunny's feet.
Available 2023-04-20
Now it is time for Cuddlebunny to enjoy Aly's feet and toes with kissing, licking, and kissing with and without whipped cream. Aly's feet are quite sensitive and Cuddlebunny enjoys making her squirm and giggle as she plays with with her soft slender feet.
Available 2023-04-22
Cuddlebunny loves enjoying different sensations and bondage. Aly delights in having them bound and bent over on the couch trying a variety of impact tools and playing with a wartenberg wheel.
Available 2023-04-24
Aly and Cuddlebunny compare foot sizes.
This is a free short, not for sale.