Fetish and Kink performer CeCe LaRue tells you about her experiences and lets us know where she is ticklish at. The interview has a pre-shoot and post-shoot interview. The sample on the website is only a portion of the full five and a half minute interview with her available on my clips store. Hopefully the next time we shoot we will have some clown content to add.
Available 2023-10-30

ThePantieChrist on X
See all her links!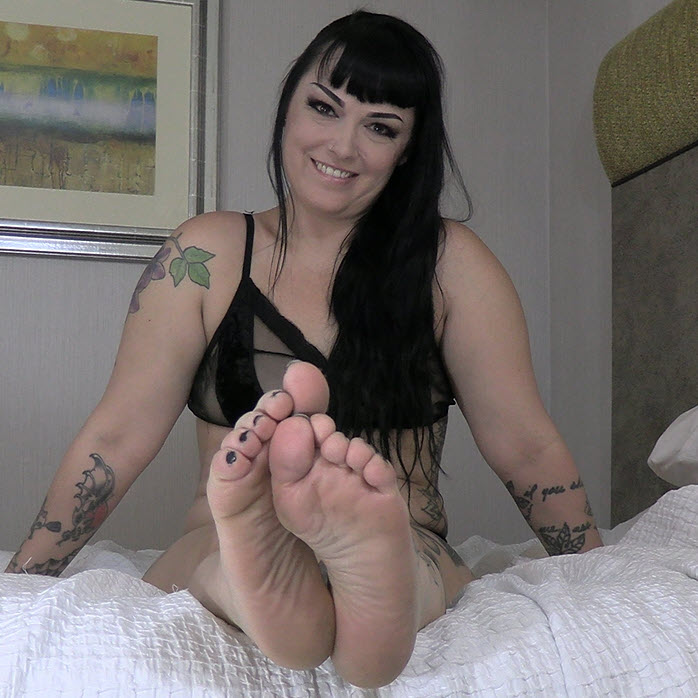 Kneel before your mistress you little foot pervs and dare to dream to serve her and worship her feet. She will tell you how and when you will cum as you stare and dare to cream of those luscious soles and toes. If you are a fan of JOI you will truly get off on her clear and demanding instructions.
Available 2023-10-30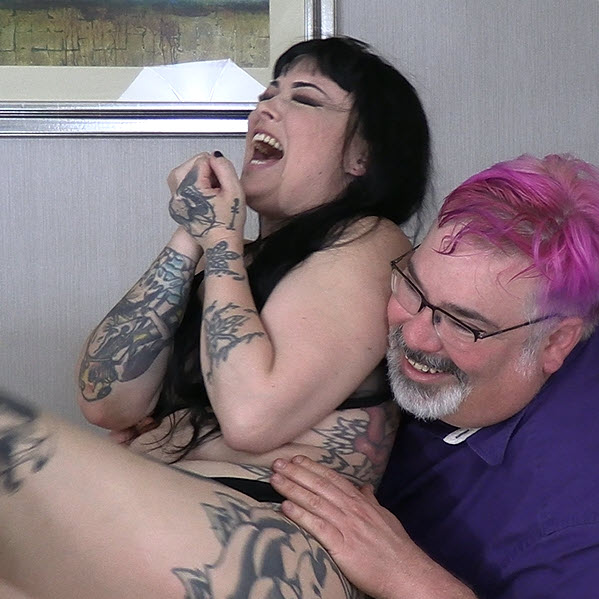 Bound only by instructions CeCe LaRue is tickled under her arms, belly, and sides as she squirms and cries out in laughter. The strain of keeping in position plus all the tickling makes her sweat from the effort. See fingers explore her soft ticklish skin and beautiful tattoos for reactions.
Available 2023-11-01

The strain of holding herself in place was so much for her I decided to make things easier by tying her to the bed. Why isn't she thankful, I am doing this to make things easy on her compared to the last clip. Enjoy this tattooed gothic beauty as she is tickled primarily on her upper body with fingers, brushes, and in her words, 'the BOB," aka the electric toothbrush and flosser on her thighs, hips, belly, underarms and breasts.
Available 2023-11-03
The power of laughter compels me to spend some time focusing on her inner thighs, crotch, and belly with some vibrating finger tips and other wonderful tickle tools. You might think her head would start to spin the way she laughs and bucks at the tickle torment.
Available 2023-11-05
Now the most sensitive place on her body is exposed, her feet and underneath her toes. She is placed in the Laughing Stocks and tickled to hysterics unable to pull her feet away from tormenting fingers and tools. Look at her size 7 ½ feet struggle under the ticklish strain.
Available 2023-11-07