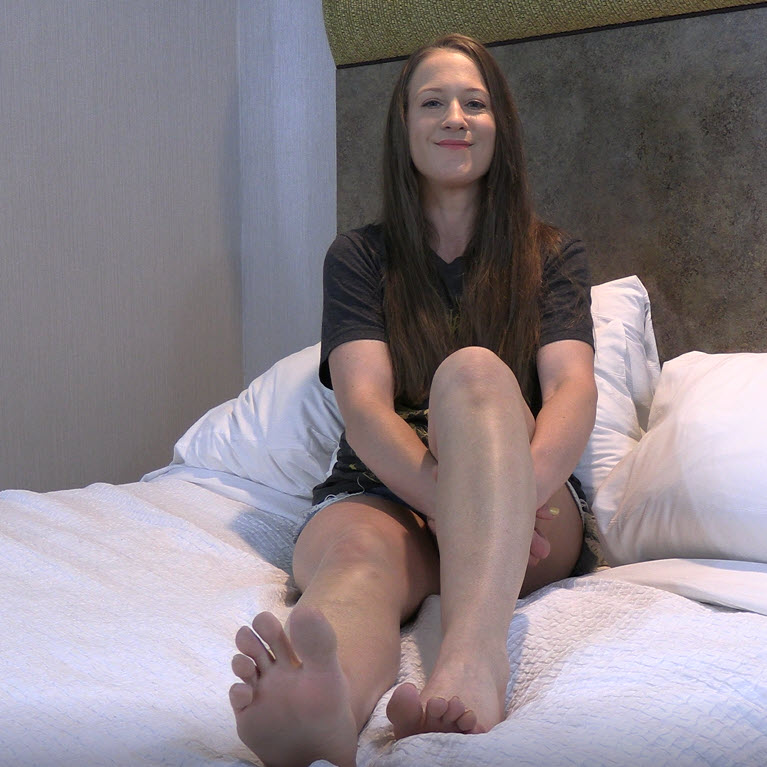 Cheyenne Jewel talks about her experience in kink on a professional and personal level, her interest in wrestling, and about how ticklish she is and where. Check out her size 8.5 feet as she sits and chats with you. The second half of the interview is her post tickling interview where she is wrecked from numerous scenes of tickle torment.
Follow her on Twitter
@cheyenne_jewel
Available 2023-06-05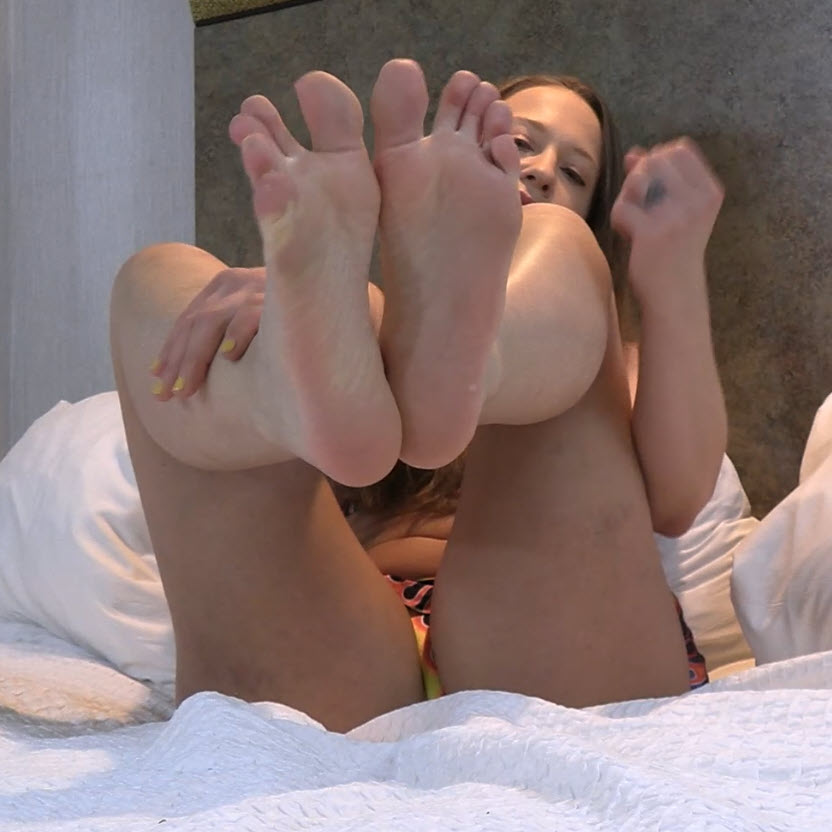 You sit at the feet of the mighty Cheyenne Jewel her soft 8.5 size feet right in your face. She looks down upon the lowly foot perv getting hard looking at her feet. She instructs you on how to jerk off to her feet complete with a countdown.
Available 2023-06-05
Cheyenne Jewel is instructed to keep her hands atop her head as much as possible. She is wearing her flaming bikini and is tickled on her ribs, belly, and armpits. She really struggles to sit there and take it as she is normally such a squirmer she needs to be restrained. We managed to do the scene with her in hysterics and her hands on her head a good amount of the time.
Available 2023-06-07
Being a wrestler her stomach is taught and as an added bonus very ticklish. See Cheyenne Jewel bound to the bed with her belly exposed. She is tickled on her stomach, ribs, and navel with her shaking with laughter. Fingers, feathers, sonic tools, and brushes are used on bare skin and with lube to enhance the impact of the tickling sensations.
Available 2023-06-09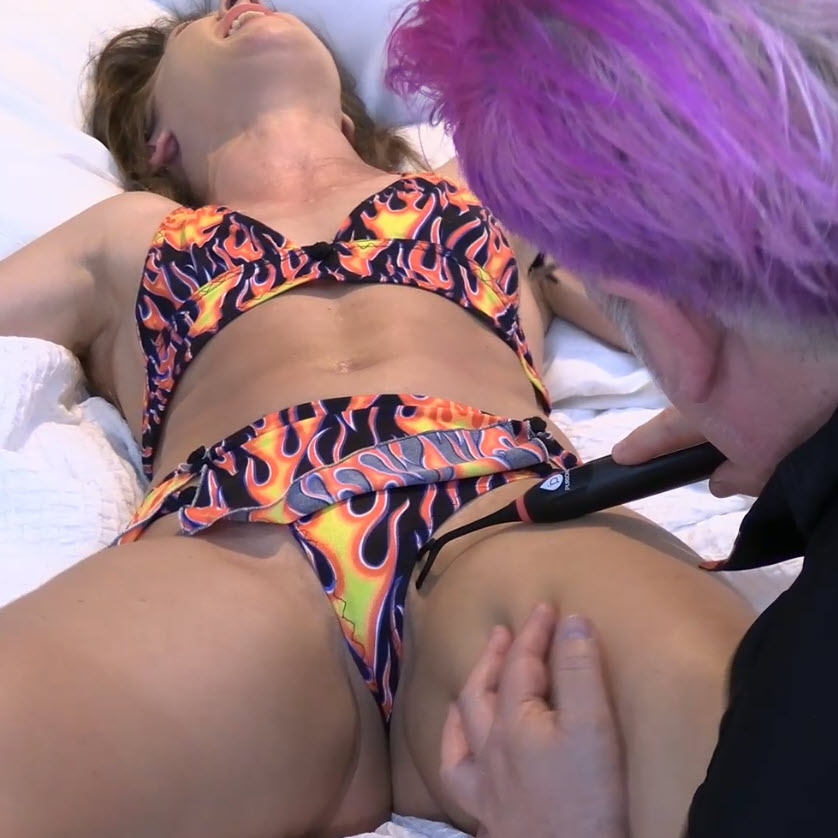 The camera comes in at a lower angle to show Cheyenne Jewel's exposed crotch. Her pussy isn't ticklish, but everywhere around it is highly sensitive. She did not expect her taint to be that sensitive and I am relentless in exploiting her vulnerability. The sonic flosser with devil horns as she calls them brings her to howls of laughter and thrashing trying to escape the ticklish torment driving her crazy.
Available 2023-06-11
For over 13 minutes Cheyenne Jewel's bound bare feet are right in your face tied to the bed and tickled until she goes nearly mad with laughter. Her feet and toes are tickled with feathers, fingers, teeth, tongue, lube/no lube, shampoo scrubber, pet glove, sonic vibrating toys, and more. At one point I take the finger vibrational toy and strap one to a toe on each foot and leave it going as it tickles her like crazy. She is exhausted at the end and in dire need of going to the bathroom.

This clip is also available in a lower resolution version.
Available 2023-06-13
Wouldn't you know it the toilet is broken and I find Cheyenne Jewel in the shower doing the pee-pee dance. She is so embarrassed at being caught in the shower and having to go and seems to need some encouragement. In this short clip, I tickle her until she lets it flow freely. She is utterly humiliated at the experience. This clip is available in regular and high resolution.
Available 2023-06-15
Cheyenne Jewel has an amazing ass, perfect for being a spanko. Not only is it perfect for spanking it is perfect for tickle torment. Her taint is again exposed to me as well as her inner thighs and ass. I do make an effort to tickle her sides and upper body as well so you can watch her shake her money maker as she laughs and struggles under my tormenting touch.
Available 2023-06-17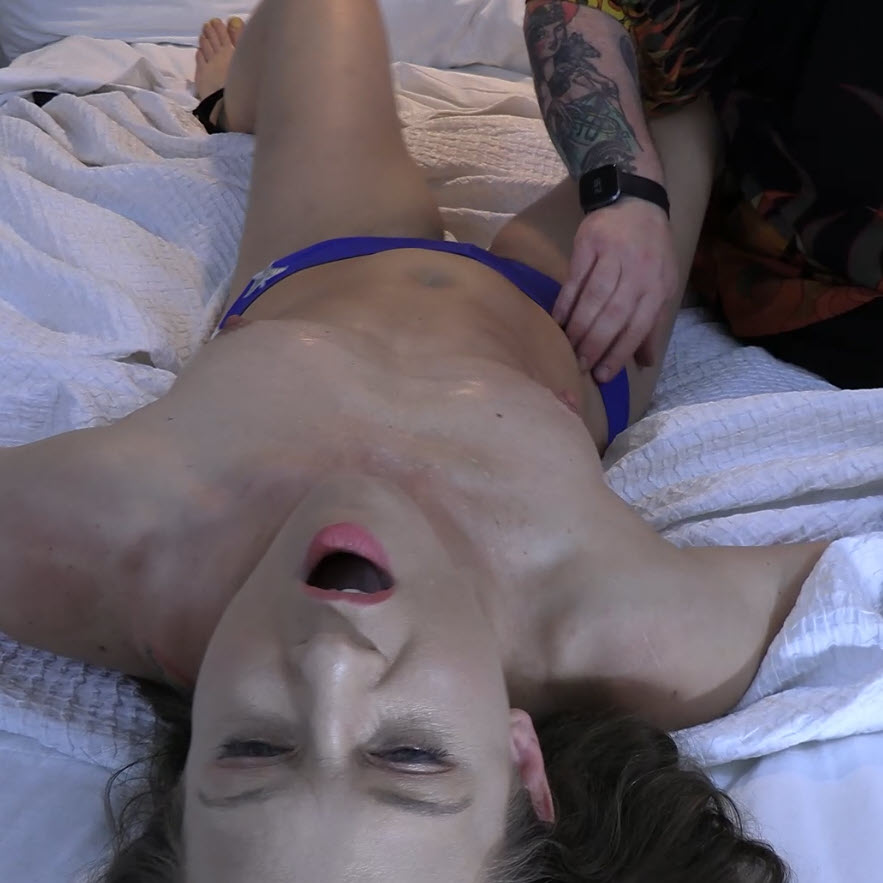 Topless and tied to the bed with her arms and legs spread wide Cheyenne Jewel is face up with her head towards the camera. I take great care and tickling her ribs, tight stomach, and perky breasts and nipples. Feathers, fingers, brushes, and sonic tools are used in this final tickling of this sexy ticklish woman. Lube is used as well to make my machinations more effective and bringing out a good deal of laughter from this ticklish victim.
2023-06-19