Our first date was so successful Diviyne has decided to share the experience with a friend. She invites her super sexy friend Fawna Fuller over for some fun. As Ibegin to tickle and tease Diviyne, Fawna quickly picks up on this and joins in. Soon both of us are tickling and teasing Diviyne who breaks into howls of laughter as we tease and torment her sensitive body.
Available 2023-02-26
Things are heating up and the two ladies agree with me that they have far too many clothes on. They strip down to undergarments to provide for more tickle exposure. Diviyne's full throaty laugh is punctuated by her making loud declarations before laughing and squirming about on the couch. Fawna is having a great time with her ticklish friend.
2023-02-28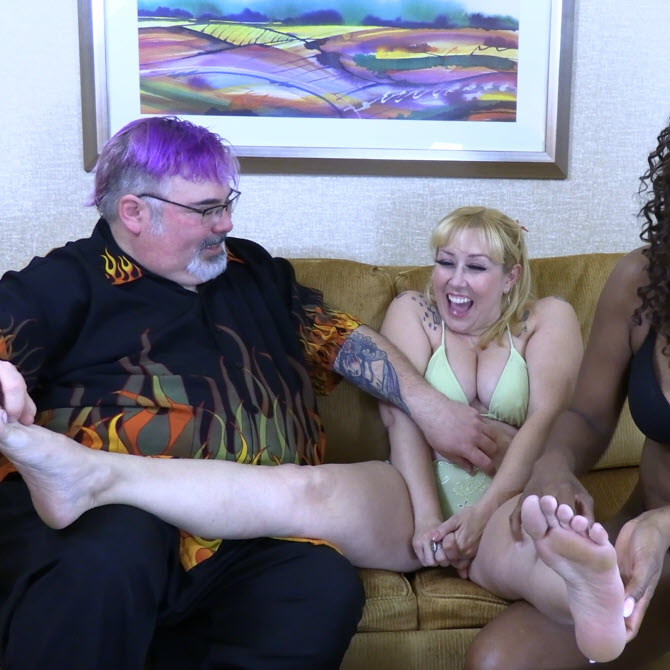 Diviyne is hot and bothered from being tickled and wants some payback. The tables are turned and it's Fawna's turn to be tickled. We both tickle and tease Fawna on the couch. Her large breasts jiggling and bouncing about as she laughs. There is a good amount of dual foot tickling in this clip including a scene were they are lubed up to make them extra sensitive. It is a series of cackling laughter from Fawna as she learns how much her friend Diviyne loves tickling her.
Available 2023-03-02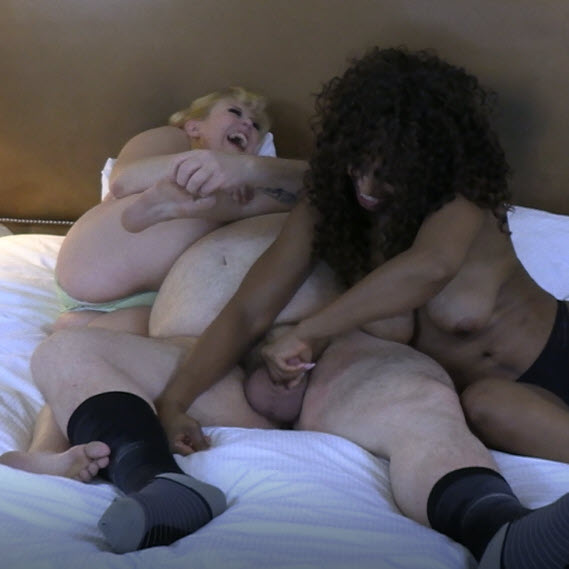 After teasing Diviyne and her new friend I am really turned on and want to cum. We move to the bed where Diviyne strokes my cock while I tickle Fawna along her body and feet. I won't stop tickling her until Diviyne strokes me to orgasm. The combination of the two is extremely hot and I was hoping to last longer, but with these two sexy goddesses how can you?
Available 2023-03-04