The lovely SSBBW Kayla Peach is here to explore the fetish of tickling. Hear this beauty talk about her experiences in the world of sex and kink in this post and pre-tickling interview.
Her Links

Available 2023-11-11
Kayla Peach is tied down and her left foot is exposed and ready for tickle torment. You can see her foot and her expressions as I used fingers and feathers to bring her to gales of laughter. See her SSBBW form shake and twist during the tickling of her size 9 foot. The clip focuses exclusively on her left foot.
Available 2023-11-11
This clip features a closeup of Kayla Peach's highly ticklish size 9 right foot. She squirms trying to escape the tickling of her sensitive toes and soles.The tickling of this foot is mostly through the use of electric dental devices and a shampoo scrubber plus lube to make it much worse for her and better for you.
Available 2023-11-13
This is a combination of both My Ticklish Left Foot and My Ticklish Right Foot. There is no additional content that isn't in either of these.
Available 2023-11-14
Kayla Peach is tied to the bed with her large soft pale SSBBW exposed to my tickling machinations. See her shake in waves of laughter as I tickle her belly, ribs, inner thighs, armpits, and elbows. Her wide mouthed laughter and jiggling body will have you entranced as well as hot and bothered.
Available 2023-11-15
Kayla is topless exposing her breasts and nipples to being teased and tormented with tickling fingers and implements. She looks a bit worried, but don't worry she's having a good time, you can tell by the smile on her face. She is tickled with the electric flosser and fingers.
Available 2023-11-17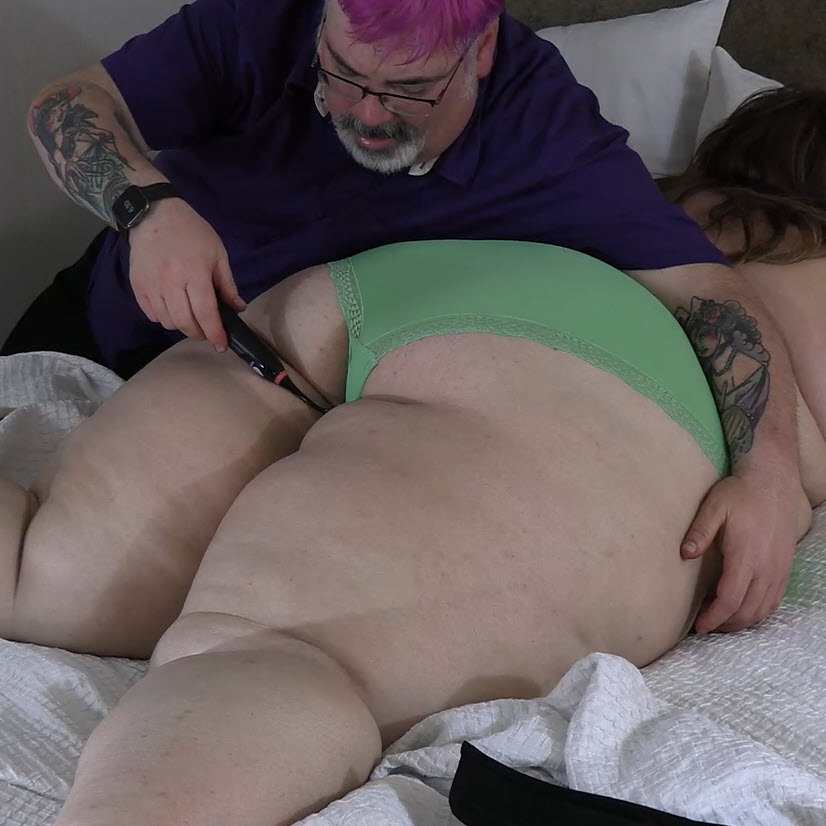 Kayla Peach is not bound for this scene and is laying face down with her ample SSBBW ass up in the air. Check out this bodacious booty as I tickle her ass along with inner thighs, back of the knees, and feet. She struggles to stay in place as she is incredibly ticklish.
Available 2023-11-19