Melina is a tickler's dream. She has a hot little body and loves to be tickled. She talks about how tickling turns her on and how she loves her feet being tickled as well.
Available 2023-07-10
Melina is wearing a loose white top and no panties as she is tied spread eagle on the bed. This clip is upper body tickling on her underarms, sides, belly, and inner thighs. You can see her pussy squirming as her short outfit rides up exposing her as she laughs and thrashes about.
2023-07-10
Melina wanted to have her first tickle orgasm and I did not disappoint her. She is tied spread eagle with her wet pussy in your face as I tickle, tease, and finger fuck her until she cums again and again, laughing, squirming, and moaning in pleasure.
2023-07-12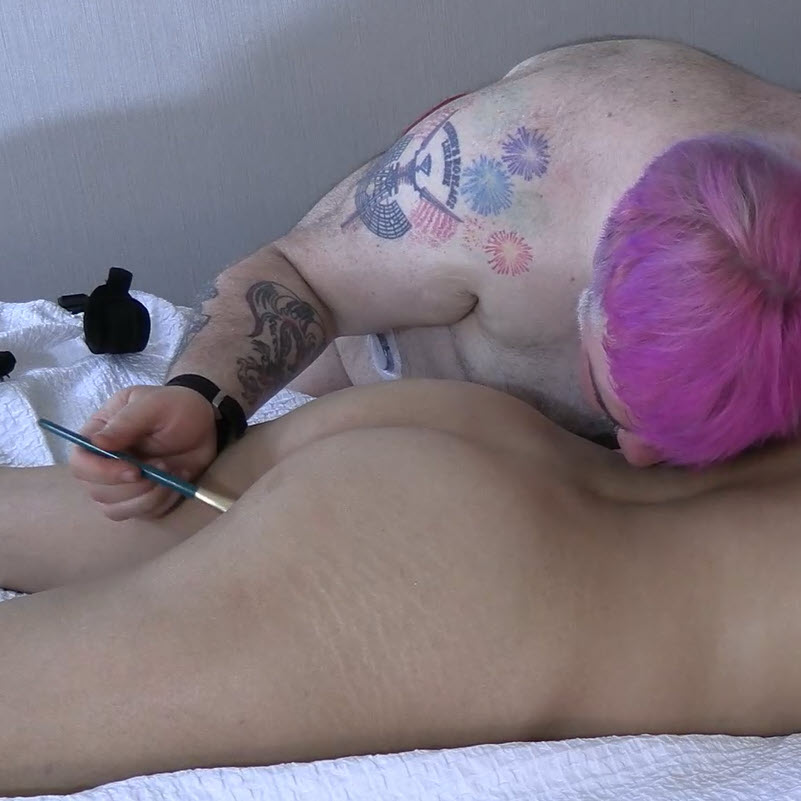 Naked and face down Melina is sensually tickled with fingers, feathers, brushes, goatee and tongue as she is lightly tickled and teased after having received multiple orgasms.
2023-07-14
Melina was on the receiving end of several orgasms and now it is time for her to pleasure me. I tickle and tease her while she strokes me to climax. The tickling won't stop until she drains the cum from me.
2023-07-16