Olivia is an experienced fetish model though she has only done one tickling video prior to this one. This beautiful tattooed model starts off in a rainbow bra and panties wearing pink boots and green socks. Slowly her clothing is removed as she is tickled over her body. She soon learns she is far more ticklish than she had first thought.
Pre-tickling Interview
Before the tickling commences Olivia shares a little bit about herself with you.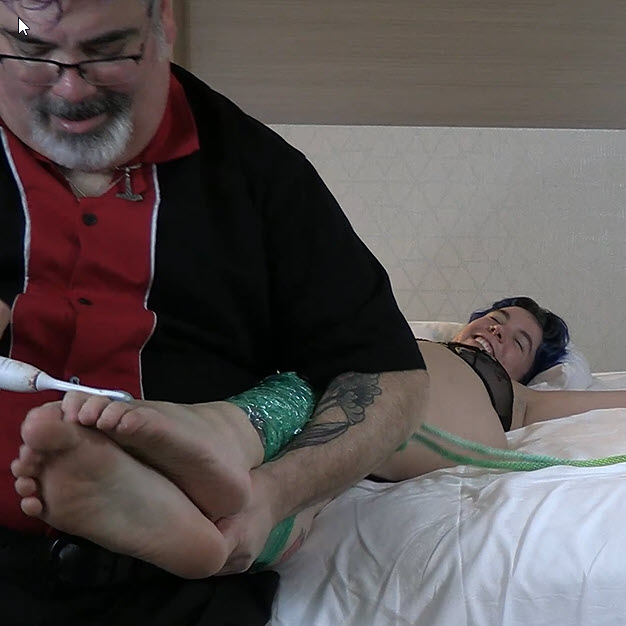 Footloose and Fancy Tickle Free
Olivia is tied to the bed by her thighs with her feet free to wiggle about. Her cute little pink boots are removed exposing her neon green socks. She is then tickled along her soles and toes as she wiggles and struggles. The socks do come off and then her large, size 12 in pleasers, soft bare feet are open to tickle torment.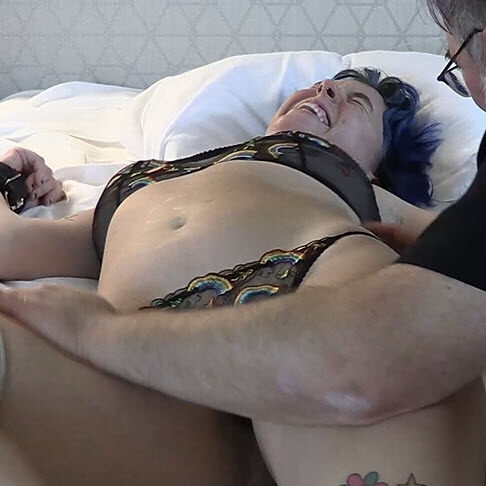 Somewhere Over the Tickle Rainbow
Olivia, dressed in a matching pair of rainbow bra and panties, is mostly tickled on her upper body along her ribs, belly, and underarms. A bit of lower body tickling is included in this journey over the rainbow including her knees, inner thighs, booty, and on her pussy through her panties.
Pitts and Tits
The tattooed beauty Olivia is now topless as the camera takes a sidelong view of her tickle torment focusing a log on her breasts and underarms. Her breasts bounce and jiggle as she shrieks and giggles struggling against her bonds. A little bit of ear and belly tickling is thrown in for good measure.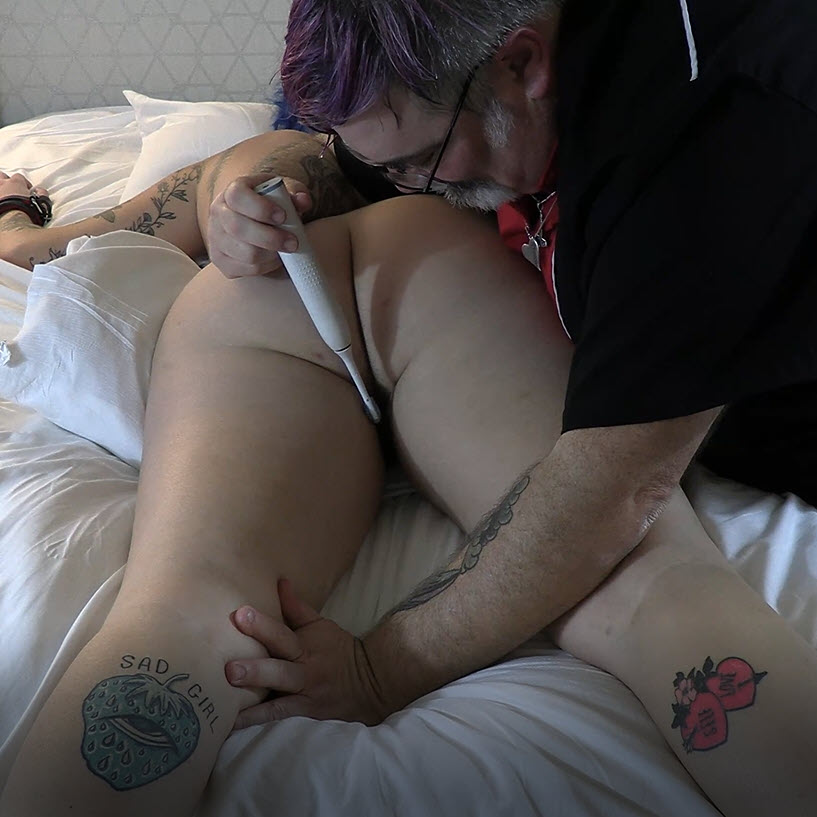 Tickly Wiggly Butt
In this scene Olivia is tied face down on the bed with her lovely butt right in your face. She is tickled over her ass and inner thighs as well as her ribs as she squeals, struggles, and flails about in helpless laughter. You get a great view of her ass as this naked ticklish woman is tormented for your viewing pleasure.
Olivia Marie Post Tickling Interview
After the tickling is done Olivia sits down to talk about her experience.