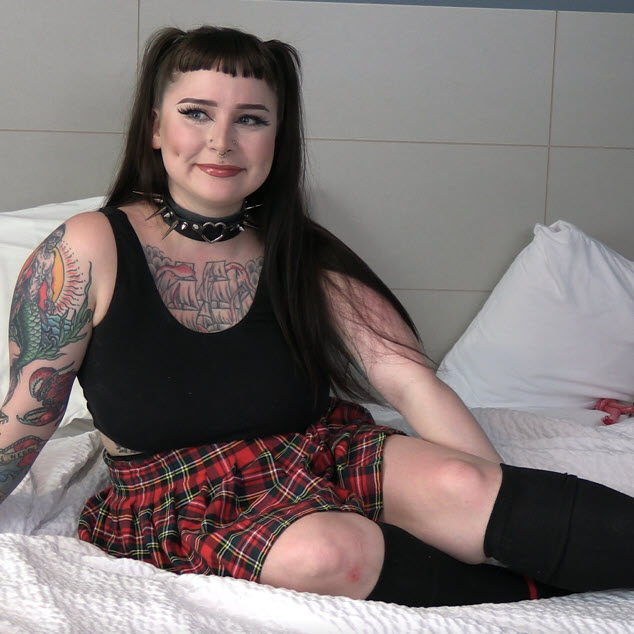 Olivia Vee has a good amount of experience in the kink community having been a part of it since she was 18. She is a lovely submissive woman whose primary kink is impact play (sting vs thud) and is here to talk about her first foray into the world of tickling.
Twitter: @pocketsizeolix

Available 2022-10-16

All cute and adorable in her miniskirt and tiny size 3 ½ feet are placed in the stocks with her socks on and tickled and teased with a variety of implements as she giggles and squirms her feet helpless and facing you as you listen to the melody of her laughter.
Available 2022-10-16

The socks are off and Olivia Vee is face down on the bed her cute ass peaking out from under her short school girl style skirt. There is no escaping the tickling her bare soles are about to get with feathers, fingers, brushes, and sonic tools. When the lube hits her bare soles she really giggles up a storm trying to squirm away from the tickling sensations.
Available 2022-10-18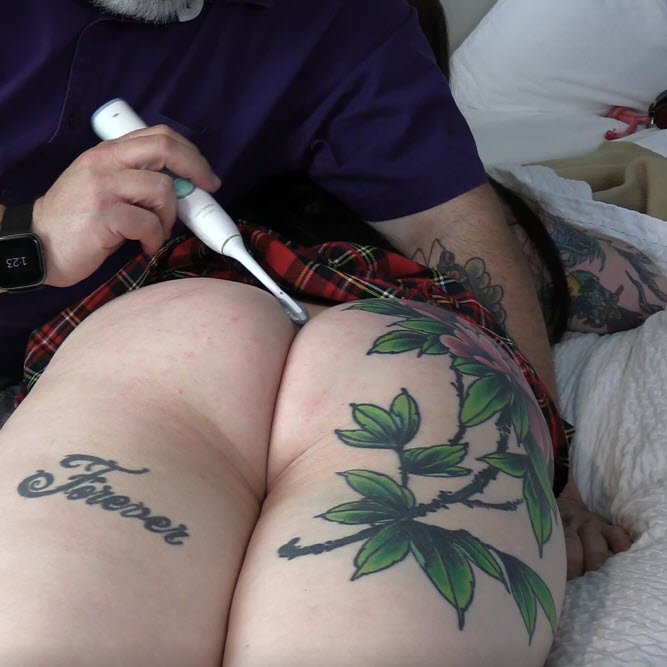 The highly tattooed sexy Olivia Vee is face down and her ass is exposed, her thin red panties can barely contain all of that sex appeal. Her ass jiggles and shakes as she is tickled primarily on her ass with a little bit of side and inner thigh tickling thrown in. She pulls at the restraints trying to escape the torment but instead all she can do is let out a stream of adorable giggles.
Available 2022-10-20

Olivia V is tied in a T-formation, topless and vulnerable. Olivia is tickled on her large soft jiggly breasts, underarms, neck, ears, belly, right above her pussy, and on her torso in general. She squirms and giggles as she is tickled and teased. She is especially ticklish on her nipples.
Available 2022-10-22