Ziva Fey is a weirdo nude and fetish model for many different interests such as tickling, foot fetish, nude modeling, masturbation, face sitting, boxing, and more. Ziva is not only a black belt she is also a geek with a lot of interests. You can hear some of the conversations we had about various topics during her scenes. Ziva has a great pre and post tickling interview for you to purchase. A sample of it is provided here for your entertainment.

Ziva also suffers from what I refer to as tickle tourette syndrome which involves the spouting of random words while being tickled.
Available 2022-07-20

@zivafey | Twitter
When I arrived at the location to shoot Ziva was wearing this adorably and soft onesie. I was inspired to tickle this waif of a lass in this adorable outfit. I explore Ziva's sides, underarms, and fee. My hands glide into her pockets and explore the ticklish nature of her hips. Ziva is unbound and struggles through the tickling trying to escape and being generally very expressive.
Available 2022-07-21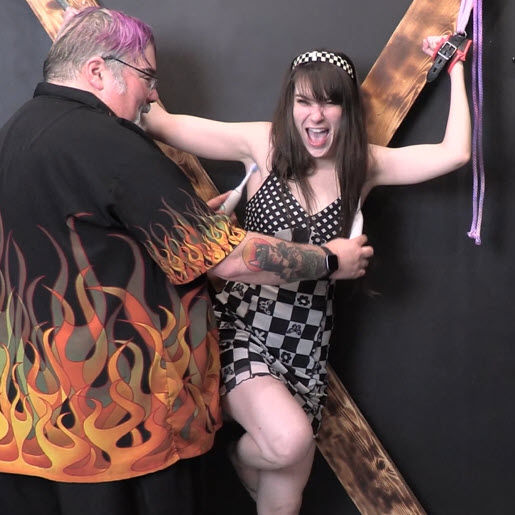 This is my first time using a Saint Andrew's cross in a scene. Ziva is tied with her hands above her head and tickled on her ribs, belly, feet, and vulnerable underarms with fingers and electric tools. She thrashes so hard she pulls one of the bolts free early on in the shooting and we have to adjust to continue.
Available 2022-07-23
Stripped down to her panties Ziva is tied to the cross with her cute booty facing the camera. There is a lot of booty tickles in this clip with fingers and tools. Tickling continues to her feet as well as her upper body as she twists and turns trying to escape the torment.
Available 2022-07-25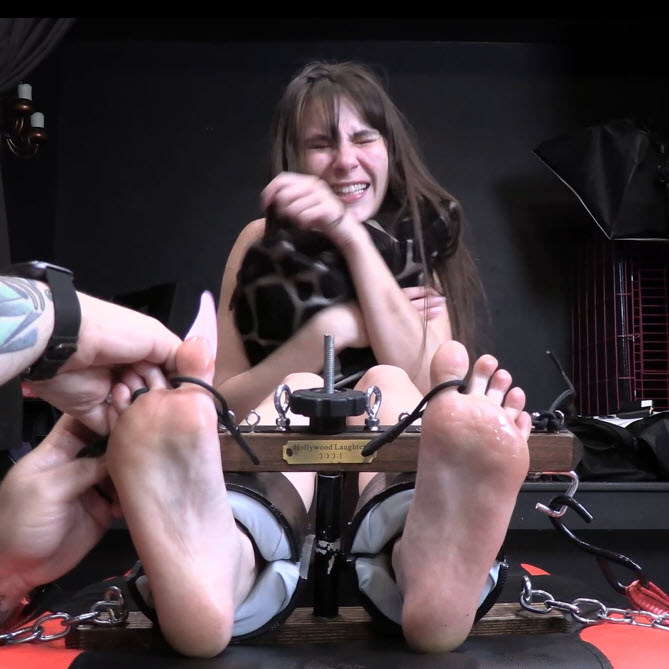 At the end of A Ticklish Cross to Bare I inform Ziva that the next scene will be focused on her feet. "Not the feet" she pleads and "Oh yes the feet" I promise. Sure enough she is locked into stocks with her soft soles facing towards you as she is tormented with brushes, fingers, lube, and other tools. Her hands are unbound and she bounces up and down on the table trying to escape the torment of her soft feet.
Available 2022-07-27
During the shoot Ziva and I geek out about our common interests. In this scene she is tied to the table with her hands over her head and tickled out of her mind while we banter about various topics. Her perky breasts bounce as her firm nipples cry out for some tickling as well. There is a good amount of belly tickling in this clips along with most of her upper body.
Available 2022-07-29